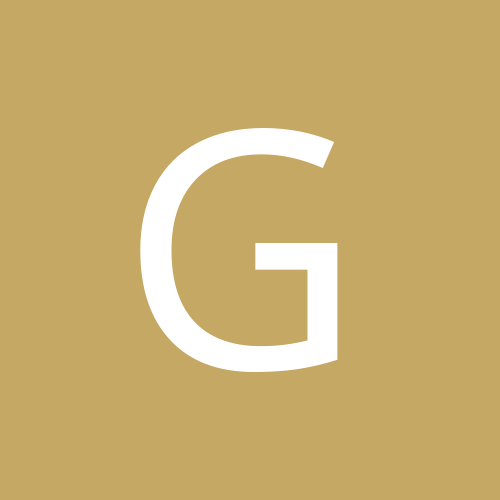 Content count

1508

Joined

Last visited

Days Won

9
Previous Fields
Equipment

2015 volkl rtm-81/2016 blizzard brahma SP

Sport
Home Mountain
Recent Profile Visitors
The recent visitors block is disabled and is not being shown to other users.
guitar73 replied to EdBacon's topic in Elk

no offense to the deceased......but that is such a load of BS for rationale to close the trees. if that reasoning was valid, then every single ski area in the nation would have not tree skiing.

apparently he knew how to schedule things just right, lol!

sorry we couldn't make it today, looks like it was a great day for a party!

Probably not. Got home super late after horrendous flight home. Gonna rest up. Sent from my iPhone using Tapatalk

Day 7 - Snowbird Better snow, crowds. After 5 consecutive days skiing we were seriously debating staying at Alta for our final day and take it easy. But, we decided to finish the trip off at Snowbird. We took our time with breakfast and getting over to the hill. First up was a couple of warmups in mineral basin, then we made our way over to gad 2 area. We spent most of the morning exploring that terrain...lots of nice trees and bumps. Lunch was brats and sauerkraut at mid gad. Tasty tasty indeed. After lunch we headed up to the knucklehead traverse area and then over to the organgrinder area. We finished the day with a run down tiger tail and pearly gates. Few ppl were in that area, so we had nice chalky snow conditions. Overall it was a very good trip. Good snow and good ppl. Staying at GMD was the right call and will most likely stay there again when we return. Sent from my iPhone using Tapatalk

Day 6 - Alta Better snow, still sunny. Busy day exploring more of the supreme, sugarloaf, and backside areas. Day started out pretty cold, but warmed up quickly...snow was a bit stiff but softened nicely by mid-morning. We met up with another lady from the ski diva site and two random guys from GMD that we met in the hot tub days before. Good time skiing with them all. Tomorrow is either Alta or Snowbird. Sent from my iPhone using Tapatalk

Day 5 - Snowbird Sun-baked snow. Snowbird was the word yesterday. We had a killer b-fast at GMD, then hopped on the shuttle to the bird. First up was Peruvian lift to the tunnel to mineral basin to warm up on the groomers back there. The ungroomed back there was horridly sun-baked and not kind on the legs. Executive decision was to move back to the Peruvian side in search of better snow. We were not disappointed. Good stuff off of lower primrose path and chip's. another run down Peruvian, under the tram and we then headed up to the summit for lunch at the tram lodge. After lunch we lapped little cloud bowl area for a couple of laps. We called it quits about 2pm to save our legs. Quite a bit terrain is open, but the snow conditions at snowbird wasn't nearly as good as it was at Alta. Oh well. Sent from my iPhone using Tapatalk

Day 4 - Alta Less ppl, more sun. Had coffee first thing and watched all the motivated ppl skin up the other side of LCC. I was glad for the ski lifts bc that kind of skinning looks like too much work for my taste, lol. Yesterday we spent most of our day over in the supreme area. Mad technical skiing in the chutes in supreme bowl let to some spectacular views of LCC. Another lap or two down sugarloaf, then we headed over to the collins side and hit up ballroom (just opened that morning and was mess by the time we hit it). Rest of the day was spent lapping the high t. Ski patrol was blasting the crap out of devils castle, cecrete, and baldly backside. All those areas opened up by noon-ish. Tomorrow is snowbird. Sent from my iPhone using Tapatalk

That was tinymoose and my buddy rob taking a break. Sent from my iPhone using Tapatalk

Day 3 - Alta Much improved visibility, leftovers, still crowded. Our morning started out watching avy blasting over coffee. Alta has a spotter in the saloon (GMD has early coffee in there every morning), so we were talking with him and he was pointing out the areas they were working on. The powder-starved locals called in sick yesterday bc the mtn was still crowded. It was really nice to be able to see where you were going today, and the temps were a little warmer than yesterday. Found lots of soft stuff off the high-t first thing in the morning. Then we headed over to wildcat and found thigh-deep untouched snow. The bro-skiers were out in force, hitting a kicker under the lift. The girls went exploring the sugarloaf and supreme lifts while my buddy rob and I did a lap down in the black jack area. After that we decided to take the high t to the end and we came down high rustler...easily run of the day. After a run thru the trees below Collins lift we met the girls for lunch at the saloon. Lunch was a really good supreme pizza and soda: really hit the spot. After lunch we lapped supreme lift, playing in the trees and steeps off skiers left looking down the mtn. Supreme bowl was closed. One last run of the day was under the collins lift. Another awesome day in ski paradise. Sent from my iPhone using Tapatalk

Greetings from Little Cottonwood Canyon! Day 1 - travel day. The nor'easter really complicated our flight out to Utah. We flew out of BWI, but the plane was 2 hrs late getting there bc of weather. Then, we sat on the plane for 3 hrs at the gate bc there was a leaky valve preventing the engines from starting. Grounds crew got that resolved and we were on our way. Arrived in SLC just before the storm really ramped up, but the canyon road conditions were deteriorating fast. We made it to Goldminers Daughter just before last call. Day 2 - Alta Storm riding, cold, windy, very low visibility. We woke up to sirens and mortar blasting at 6:30 local time....not a lot of sleep from the previous day's travel. It was snowing sideways and we had interlodge until 9-ish. That gave us plenty of time to have a kick-ass breakfast. We got our passes and hit up wildcat lift bc Collins was mobbed. Snow was epic, but you couldn't see much at all. Not many pics or video. We skied in the Collins, sugarloaf, wildcat, and high-t areas yesterday. Best snow was in wildcat, hands down. Sent from my iPhone using Tapatalk

12

nice TR's. we really, really liked big sky. too bad it's kind of a pain in the ass to get reasonably priced airfare up there, otherwise we'd probably go there more.

roger that! so do I, AFTER I get up there I was there with jfskidan in 2016...he did a great job getting us around the mtn. last time we found the snow on the supreme lift to be not that great, so I'm interested to check out that area a bit more. we had loads of fun in the wildcat area. fyi....the RTM's are staying home this time around. i'll be taking my blizzard brahma sp's.

I've read 1 o 3 feet of snow by sunday....probably should pack the snorkels, lol. we're staying at goldminers daughter, so we should be golden unless they impose interlodge (which I doubt that will happen). no, NMSKI and/or toast will not be in attendance.

nope....ma' nature said we are done, lol.