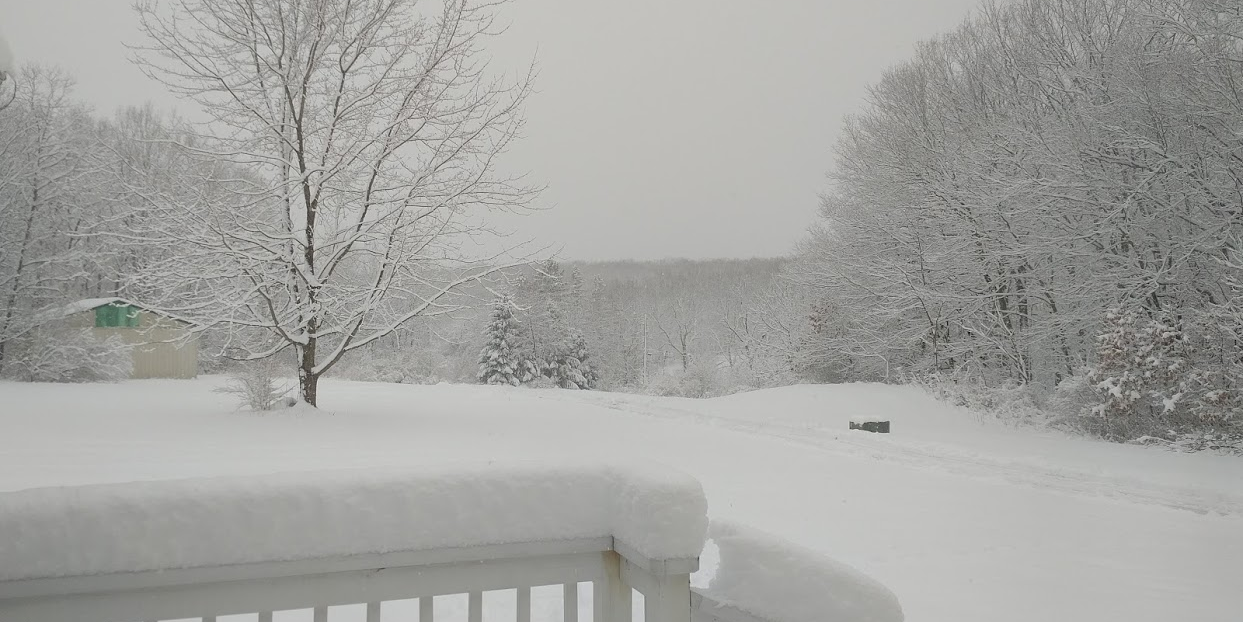 Posts

2538

Joined

Last visited

Days Won

21
Everything posted by Benm
hey, i agree. i thought it they were to make a big surprise, they'd groom/push everything off camera then wait until the very last minute to do the rest. and for the record, i only saw one instance of the back part of a groomer down. it looks like that spot has been run over several times since, so maybe an accident

source: wegmans premade meals and fast food.

has anyone paid attn in years past to how ops go after the season ends? i'm just wondering if this sort of activity is common or not. part of me is thinking, well, they have the snow burn race upcoming and maybe they are just mowing down snow to have a melted out path. so why push snow around and groom? the one cat had the back part to make the cord lowered.

was thinking about mentioning that but wasn't 100% certain, only caught something very large cresting at the top and out of view. one cat was pushing from burma towards mainst on that connector under the lift.

super fucked up my neck/back. hoping to be able to ski but ill have the edges on 2x4s

nevermind i found some laying around the house.

if anyone has edging that will be there fri, please bring it. will pay $$

maybe they stayed open because it'd have been a bad look to close when they have more snow than JF and maybe Camelback - both are still alive. if they opened a day in april for passholders, that'd be pretty cool of them.

thought about it then looked at the forecast. that's a big nope from me.

Hey All, I'm back from another fun session at Blue mountain the true mountain. I arrived at the lower lot at 8:45 and it was 36 degrees under sunny sky's. In the house were myself, @C1erArt and his brother in law. Third civilian quad. First run on razors was not too bad. The snow was a little firmer than I expected but it was not too granular like yesterday. Main Street was ROTD, well groomed til the bottom and a little softer. Chute was soft since its in the sun, midway good. Worst run was prob sidewinder, firm and had ridges from the cats. Went back to razors since it had time to warm up and it was very pleasant. Liftlines did not exist. Since I was alone, I doodled around and checked out the ramp for the pond skimming and did a run on NMDW to see if they had removed any of the obstacles on the lower part. They haven't. Plenty of snow on the hill. Almost all runs had full coverage. The ones that didn't hadn't changed much since yesterday. Lots of bare areas left unmarked (in particular, the cutover from razors to falls). Also, the connector from the quad to razors/paradise/etc is closed. Stopped at the gas station on my way home for stuff. Going to get back to work and then maybe clean up outside. Ski some of you tomorrow maybe. Get it in while you can because, Like will smith says, it's gonna be summa, summa, summatyyme before you know it. JADIP [photo of mtn from valley lot]

10

season pass to jack frost sub 520

epic passes back on sale now or am i late to this news?

they WILL go down the hill.

if anyone has ski edging that will be in the house before final day, please bring it, i will give $$.

that jawn on the left is definitely not ready yet.

i asked on fb about midweek and they said yes. whether or not that will change is anyones guess.

yah i agree. an added bonus to the run tho is that you can bail and go midway which is another good route

it is so overlooked. lower winemaker-chute is one of my favorite runs. the only problem is that you never know whats on it or the conditions. still waiting to huck off it and drop into moguls.