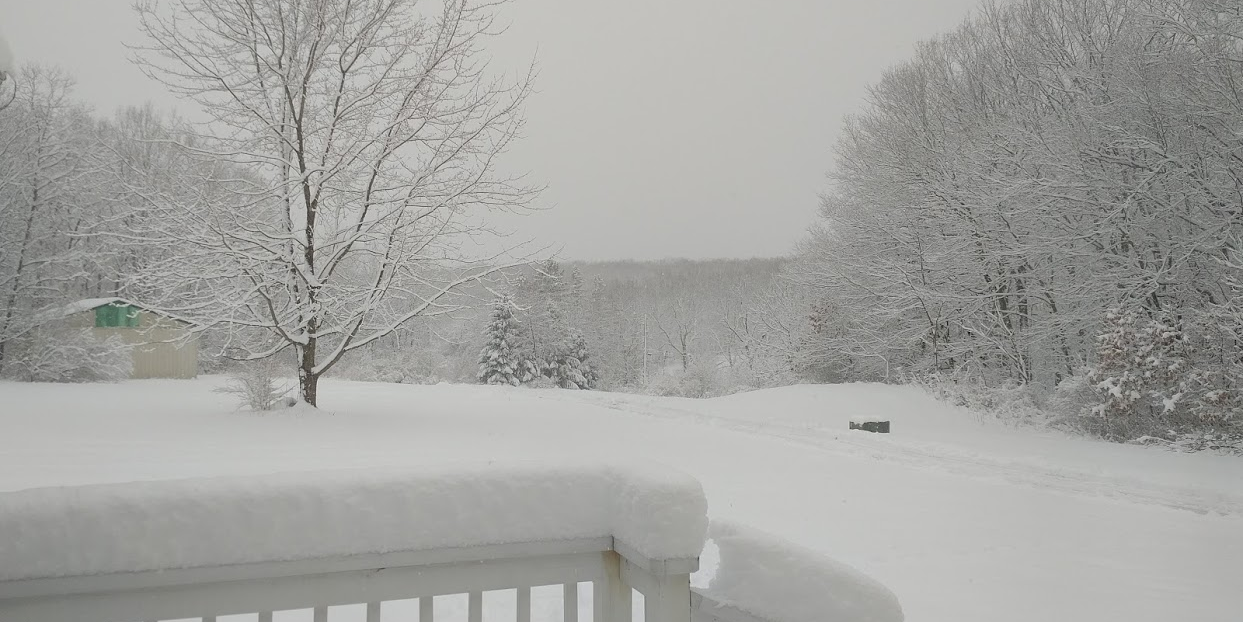 Posts

2537

Joined

Last visited

Days Won

21
Everything posted by Benm
there is a bike trail that goes through midway and chute that would provide a lot of answers for that spot. unfortunately, i do not think it is a popular trail and will prob take some time before a vid pops up.

at least they can't really be head on since no one will be going to the doubles from lazy mile.

https://youtu.be/xpX3-mJ_bSs?t=683

i will say that they've gone above and beyond after that. i sent another email about something else but they didn't quite understand after a little back and forth. got a phone call about 20 min later to clarify everything, i guess they looked up my email address and found the phone number on file.

the above was me emailing blue when we saw the chairs coming off. 15 days later i just got a response, telling me to check the website for the chairs on sale.

imagine my excitement hearing sikorsky was unavailable to start until monday. only to do a search and find a sikorsky concrete in palmerton...

maybe this helps. whether it is true or not, i dont know (via liftblog) --

not really reverse engineering, but i did look into it. it only gives an in stock value of yes/no (i expected that). maybe there is another way but i can't be bothered to try and figure it out. one way i'm thinking to get a hint -- some people are picking #s (which means there's a possibility it was plucked from them all) and others wanted to see what was available. this means that there are at least a few ppl at this point who have seen how many are laying around. commented on someone's FB post who got one, asking if they saw roughly how many were available. wondering if blue will remove it before i get a response.

i'm sure there is some demand, i really don't know how long it will last though. that long pickup window makes it hard to tell. at least 5 ppl have already picked up and they couldn't have gone on sale more than a few hours ago.

Stay tuned as we will need YOUR help with a name for the new lift! they don't need to worry about that, we have it covered.

highly doubt it. mainly because if it a straight line with one end at the MS chair top down to where im are expecting to end wouldn't cause any reason to cut them. though it is possible they may have cut a little bit near the bottom of the division --

tbh what i'd really like is one of the 'put lift bar down' or whatever signs from the initial towers. i might email JD and ask, tho it prob depends where they're going. like i said, i really like signage.

i'm wondering if the initial post for this thread had the details wrong about the lifts... like maybe they're removing the training hill lift, not vista. there hasn't been any hint on either, but i don't really see them doing all of that work for the vista chair in the middle of the kids hoopla area during summer. seems like it'll be very congested having a 6er terminal in the school hill area. if that's the case tho and the training hill lift does stay, please remember to be kind to the beginners while you ride parallel to and overtop of them...

obviously which is why i don't think timing is going to be an issue. they're able to blow snow down there EARLY.

they can open ttb they just choose not to. it'd require them to blow on tuts lane or whatever but why bother. those school hills have unreal whales on them early in the season.

i believe the bottom will end where the little happy face is to the right of that line

they'll be using it to divide the lot for paid parking

rope for burma being collected

was sent out in an email, i believe to SP holders https://skibluemt.com/upcoming-events/ski-chairlift-sale/

true, that reminds me that it'll be impossible to use for those 23 pow days next year.

i guess i'll finally have a good enough reason to pick up one of these bad boys.

heres a pic so that you don't have to squint @enjoralas sorry, misunderstood your post. thought there was some other leak. have heard nothing about the vista chair.

on a call and have it muted sorry. haven't been able to rewind it yet.