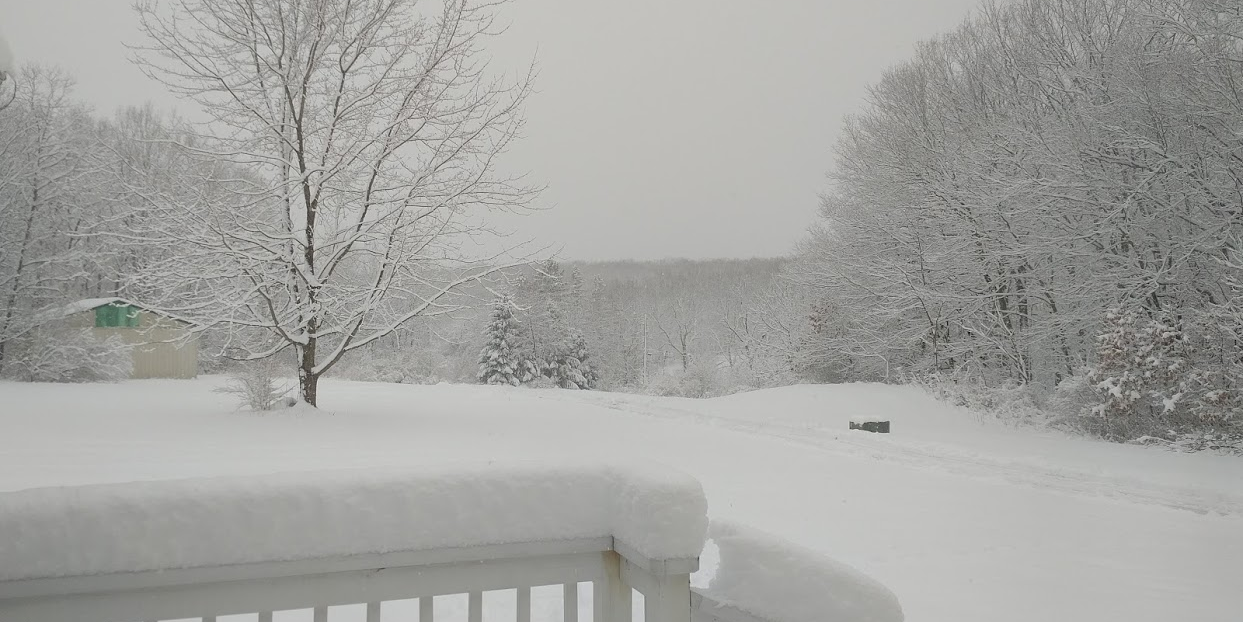 Posts

1717

Joined

Last visited

Days Won

9
Everything posted by Benm
i wouldn't mind. it could come into play when blue decides to close earlier than it should for the season or for weather related events (ex. camelback gets a lot more snowfall from a single storm). i'd probably never use the option, but it could be nice to have. ... and blue will release more season passes.

who knows. i don't trust any chat agents and i wouldn't put it past blue to have KSL embargo the announcement until they have a chance to release (and sell) a flurry of new season passes -- especially if they'll be priced higher than CBK. but....

thanks for that. this is what cbk just told me. edit - answered no to any upcoming press release or announcement

paging @RidgeRacer . Possible DG happening on kunkletown rd, 5m south of 534/209 intersection. Eldred TWP https://www.tnonline.com/20210918/eldred-oks-one-of-two-dollar-general-plans

weird that it's so limited and season pass slots magically opened for over 70 passes.

not a lot. earlier we were wondering what lots blue owned. there were a couple that couldn't be determined because things were named differently. i thought they'd have owned something way out.

looks like carbon county's GIS is updated. 33/33 lots are in this image (shaded green). Search %BMR Resort% @JFskiDan

reg price 8 hour tickets are $109 - even in nov.

Hopefully your RF gates will operate better than blues...

i have a feeling they'll release a 'limited supply' late sept at $800+/pc

Should have named it squall valley.

for blue? if so, some people here were looking to buy them but they're unavailable. found it - https://group.shopskibluemt.com/group-tickets-season-pass-mvg-season-pass-2

been looking at this some more. not sure what perks cbk offers that would make a senior pass through them worth $109 more than blue. i wouldn't be surprised if reg season passes will be usable at both. not sure why they'd embargo the announcement. maybe they are trying to hammer down pricing. cbk is a steal at $629 this late in the season and blue probably wants to charge more when they unload a thousand new passes for purchase.

Interesting. Good find. I still would prob never go to cbk if it were an option but whatever.

*creme filled oatmeal cookie sandwiches

i was guessing youd say something like this or 'leaving money on the table'

that's what i was planning on writing. besides, why bother spending more on new printed materials and confuse people with a new name.

hey everyone, blue wants suggestions on what to name coming soon give me your best. edit oh shit they confirmed snowmaking and night skiing.

wow all these big moves by blue. i'm surprised they haven't put in a gondola yet.

as of now i'm free. ...what exactly is this preseason event?

crazy, hopefully no more curveballs. sounds like you've got it under control. enjoy the trip!

anyone planning on taking the vine st expressway today? you'll have to do it by boat. (can't confirm authenticity of this tho).

so how do you deal with poopin' i want to think i'm not the only one.