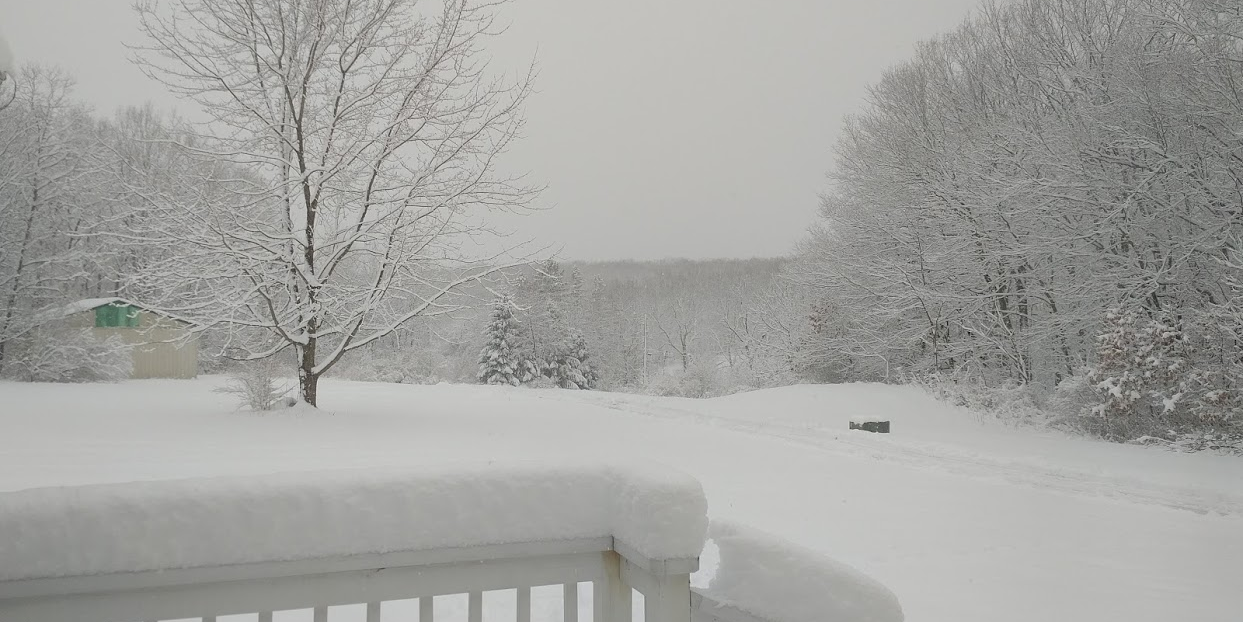 Posts

1776

Joined

Last visited

Days Won

9
Everything posted by Benm
yah, getting significantly windier. i might lose what little power i have lol.

i'm cautiously optimistic that i can add roof repair to my resume.

i'm over here just thinking of what that car would look like if that thing was full of water (around 2300lb).

i'm at 200mbit down and use it heavily imo. never had a problem. you can always start small and bump it up further

https://allentown.craigslist.org/grd/d/bethlehem-275-gallon-ibc-totes-for-sale/7353480735.html For example. Little pricy but looks like it's in good shape.

i can't remember your pic, i think it was barrel shaped (maybe 55g)? you can prob get those at home depot. i've only looked on craigslist for a food grade IBC tote (also called water buffalo). nothing close has popped up. range from $40-75 used, 275gal. i'd only use it as grey water tho even if it's food grade (toilet, power wash, etc).

knock on wood the electric has been the only major problem so far. roof leaks can happen to anyone, so that doesn't bother me too much. my diy rain catcher system seems to be working TOO well. min 60gal already and i don't even think it rained that much yet.

We recently had a leak in the bathroom ceiling. Went up on roof Friday and used maybe 2/3 gallon of patch around two suspect areas. Absolutely slathered it everywhere. Tomorrow will be the true testament as to whether or not it works. Fortunately, I can move the shower curtain to drain anything into the tub if it doesn't.

i just rigged up my gutter to fill a huge bucket. will prob cut down on my toilet fees over hte next couple days. and yeah, i was hoping it wasn't something weird like that. your shit sounds scary tho, i'd be worried of a fire or something.

sort of. i lost half pow. whatever uses 240 wasn't working, not enough current. like a bad leg but not really, issue is the main breaker. so, we have power on all of the low voltage stuff so that's good. fortunately the fridges and freezers are still working. no water though is what sucks the absolute most. wait nevermind, what sucks the most is shelling out 2k to replace it.

yesterday i figured out how much i rely on my electric panel.

so i've been looking every once and a while for people who do MTB at blue to post a video where one can see what is going on at the bottom of CS. usually it's POV and they keep riding and never look up. these guys posted a vid from a few days ago where they stop there and it's all clear. looks like add'l work was happening on paradise? not sure what that is all about. getting pumped. vid only relevant after 2m30s

i have a small bucket outside that is filled to the top at 5". no idea how much spilled over.

cant remember seeing this much rain before. looks like jim thorpe might get minor flooding. The National Weather Service in Mount Holly has issued a * Flood Warning for the Lehigh River At Lehighton. * Until this afternoon. * At 3:30 AM EDT Monday the river level was 8.9 feet. * Flood stage is 10.0 feet. * Minor flooding is forecast. * Forecast...The river is expected to rise above flood stage early this morning to a crest of 10.5 feet. It should then fall back below flood stage late this morning. * Impact...At 9.0 feet, open adjacent land in Lehigh Gorge State Park floods. * Impact...At 10.0 feet, flooding begins in Jim Thorpe. * Flood History...This crest compares to a previous crest of 10.5 feet on 04/11/1993. https://water.weather.gov/ahps2/hydrograph.php?wfo=phi&gage=lhtp1

been that way for a while. i don't think they've been on sale since maybe april? edit apr 27 at the earliest and i don't think they ever went back on sale between now and then.

well, why stop at padding the trail count... they can install a rope tow to add to the lift count!

This immediately came to mind --

yeah toast pointed out what you might be talking about.

sounds right. the largest lot to the top left has the owner as -- Aquashicola Little Gap Inc % R C Tuthill P O Box 216 Palmerton PA 18071 with that, i've tallied 31. the other two are prob random lots.

this is everything containing tuthill (Tuthill Corp, Tuthill Corp The, Tuthill Corporation) (12) everything adjacent to it except the bottom left of the image (BM waterpark) looks like privately owned lots based on the names.

carbon's last GIS update says Jul 9 (shown on the white left pane), so probably isn't reflected yet. i'm sure they have some weird lots, but searches gave me this number min (29) 'tuthill' - 12 'blue mountain' - 1 'blue mtn' - 16

thanks, never knew that was a thing.

on the news this AM, the natgas pipeline that was supposed to go through carbon county has been put off indefinitely by penneast and they are exploring other options (maybe another route, who knows). but it doesn't sound like anything's happening sometime soon. condos might be slightly delayed another 5 years. this was the proposed route... unrelated, i was looking at the GIS and all of the land to the left of where you drive into the summit lot is owned by blue mtn waterpark ltd partnership. deeded 2009, i guess they abandoned that tho.

they do the blue burn or whatever where you basically make a loop around the mtn bottom to top to bottom i think. you can track times (like the winter leaderboard) with the RFID card at different stations.