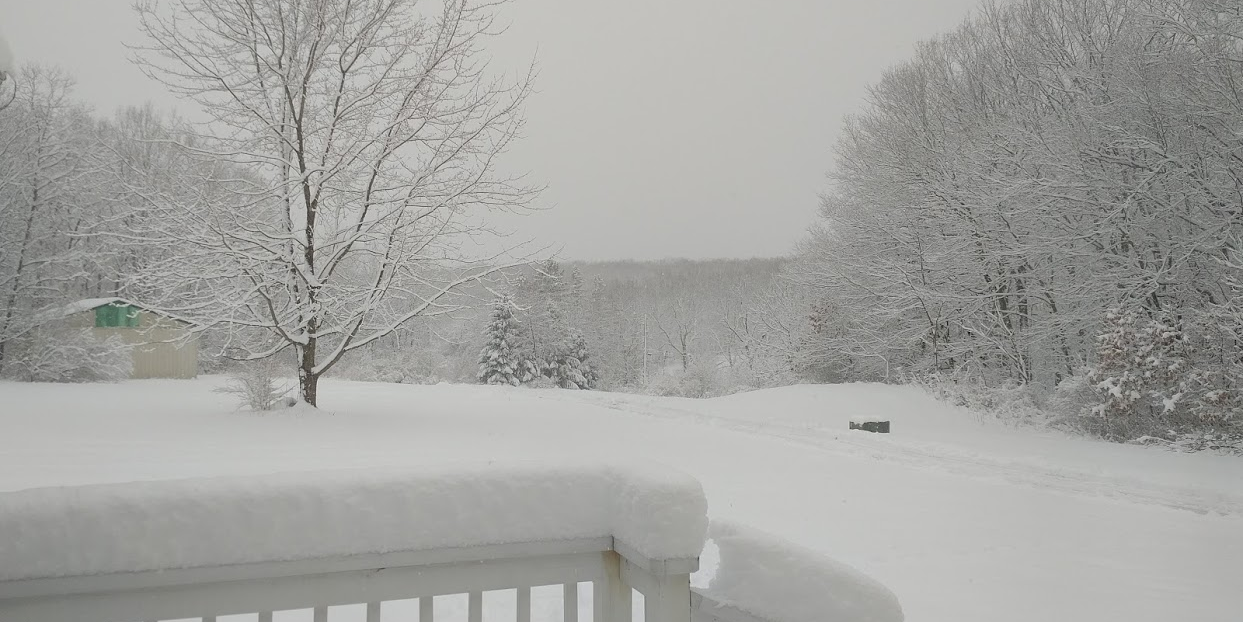 Posts

2571

Joined

Last visited

Days Won

23
Everything posted by Benm
highly doubt it. mainly because if it a straight line with one end at the MS chair top down to where im are expecting to end wouldn't cause any reason to cut them. though it is possible they may have cut a little bit near the bottom of the division --

tbh what i'd really like is one of the 'put lift bar down' or whatever signs from the initial towers. i might email JD and ask, tho it prob depends where they're going. like i said, i really like signage.

i'm wondering if the initial post for this thread had the details wrong about the lifts... like maybe they're removing the training hill lift, not vista. there hasn't been any hint on either, but i don't really see them doing all of that work for the vista chair in the middle of the kids hoopla area during summer. seems like it'll be very congested having a 6er terminal in the school hill area. if that's the case tho and the training hill lift does stay, please remember to be kind to the beginners while you ride parallel to and overtop of them...

obviously which is why i don't think timing is going to be an issue. they're able to blow snow down there EARLY.

they can open ttb they just choose not to. it'd require them to blow on tuts lane or whatever but why bother. those school hills have unreal whales on them early in the season.

i believe the bottom will end where the little happy face is to the right of that line

they'll be using it to divide the lot for paid parking

rope for burma being collected

was sent out in an email, i believe to SP holders https://skibluemt.com/upcoming-events/ski-chairlift-sale/

true, that reminds me that it'll be impossible to use for those 23 pow days next year.

i guess i'll finally have a good enough reason to pick up one of these bad boys.

heres a pic so that you don't have to squint @enjoralas sorry, misunderstood your post. thought there was some other leak. have heard nothing about the vista chair.

on a call and have it muted sorry. haven't been able to rewind it yet.

i'm good wherever as long as there's a porta potty and a direct number for the little golf cart thing. also, shotgun.

only guess is they'll be sectioning off a chunk of the lake for glampers / teambuilding groups? interesting find tho

leitner positions show Alta Keystone Cascade Vail Whitefish Steamboat

ya here's another job posting that caught my attention -- mainly this part -- "Additionally, the Parking Concierge is responsible for accurately collecting and reconciling revenue" Parking Attendant - Blue Mountain Resort

LP rep(s) arriving tomorrow. Meant to look for this earlier -- was hoping it'd have some sort of timeline, but doesnt. Ski Lift Installer - Blue Mountain Resort

Not as awe inspiring as the recent photos here but my wife joined the croc cult. They seem mad comfy with a lot of utility. I might get a pair. Is there a PASR jiblet?

... yes I know. @GrilledSteezeSandwich yah a little on one spot, I believe the flashing around a bathroom fan. Roof is approaching EOL tho.

Yes. I should add tho that it includes 5 skylights.