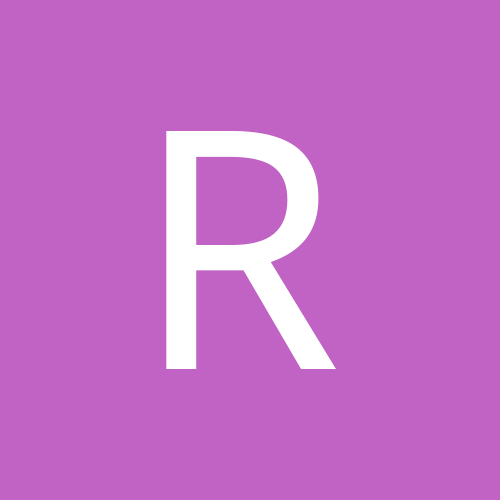 Content count

350

Joined

Last visited

Days Won

3
Ah you guys are afraid you'll get Lyme Disease from riding the "Elk Wagon" 😉

"Carving is a concert"....Brilliant!! A perfect description. Sent from my SM-G930V using Tapatalk

Perfect conditions today, corduroy packed powder everywhere except Tunk is being allowed to bump up for first time this season. Lots of smiles today.. Sent from my SM-G930V using Tapatalk

Rentals .. Sent from my SM-G930V using Tapatalk

Thanks..... I finished 5 hours of shoveling and plowing the 6" of snow and will be heading to TLCITW for an extended celebration on the slopes..

I'm in my golden years. (67 tomorrow). Here's my experience with old knees. I have two pair of Fischer skis that I'll swap out depending on conditions. My "fat" skis are Motive 95-- 134-95-122, 17 radius and 174 length. I bought these skis as all mountain skis to use out West and the occasional powder day at Elk mainly, and they cut through soft snow, and end of day crud with ease (if you ski fast and don't make a lot of turns =). ) They also handle groomers well, but prefer to be skied aggressively. My "skinny" skis are Progressor 800-- 122-74-103, 12/15 radius (two sweet spots) and 170 ! length. These skis are very responsive for the average PA skiing conditions. Hardpack and icy at times. They do not have to be "ridden hard" and cruise easily. The "old knees" part. Last week a bunch of old farts went on our annual trip to NH. I skied hard for three days in a row in excellent conditions, on my "fat" skis exclusively. Soft packed powder on groomers for the most part, although the Bretton Woods glades were sampled and spectacular. I woke up the fourth day to pack the car and head home and my old right knee said, "hold on old fart, you need a couple of Aleve this morning." At no time did I twist or injure it during the past days. I attribute the pain to the extra effort needed to turn the wider skis three days in a row. (And a previous injury.) Earlier this season I skied my "skinny" skis at Elk just to see how they felt compared to the "fat" skis I'd been skiing the last two seasons, and I really had a fun day. Much easier to turn with a lot less effort. So, I agree with the article, and find using a "fat" ski or a "skinny" ski has merit depending on conditions, and can also keep "old knees" feeling less abused as well..

Elk now has to measure all water taken from their pond. Because of the drought conditions, the SRBC sets a limit and when it's reached Elk must stop. However, Elk was blowing all last night and today on Kickapoo so the ban must have been lifted. The water dispute has been legally adjudicated and Elk has to pay the Village for a portion of the snowmaking water. There are other issues which will never be settled between the Village and Elks' owner IMO. Sent from my SM-G930V using Tapatalk

The last few days at Elk have been fabulous. Great packed powder with an inch or three a couple of mornings. Super cold, high today on mtn 14°. We've been waiting until noon to head over, just to see a warm up to 6° or more. Holiday week was pretty busy, the mtn made $$. No lift lines to speak of anytime, today was the busiest day in a while (college wild Wednesday started) $25 lift tickets. Wind has ranged from 0-5-25 mph depending on day. 10 trails from top of mtn are open. 5 more trails plus Lehigh the natural snow only trail until 100% open. They haven't blown snow for the last three days and are required to shut down snowmaking by the Susquehanna something-or-other watershed commission (?) because the county is in a "drought"..... Real nice at Elk right now..... Sent from my SM-G930V using Tapatalk

rummy replied to eaf's topic in Gear

I don't know if the lesson suggestion will ever sink in. About five of us have now made that recommendation. Sent from my SM-G930V using Tapatalk

Couldn't remember the name, but that's it. Be lucky to hold 20 people as I remember.

I thought Mr Redford developed Sundance resort in Utah. He had a big home there. BTW Sundance is an interesting little hill. We car-pooled and got 2 for 1 lift tickets. Plus the bar was an authentic old Western bar and straight out of the Butch Cassidy and the Sundance Kid movie.

Salty.....The best thing you can do at this stage of your experience is Get A Lesson.

3" fresh light fluffy stuff, 12* and sunny with no wind. Changed our routine and were on mtn at 8:45. Fresh powder on top of groomed cord. Just perfect (looked like the pics of Blue this morning), no crowds or lift lines as usual. We were the only patrons in lodge when booting up at 8:30. Skied the mtn, same 9 trails open today with snowmaking on Slalom and the West side of mtn. Groomers working on lower Tunk, the snow bowl, and around the quad lift. Back to cabin for breakfast, a shower, and change into drinking attire. 😀 Life is good..... Sorry to much fun for images.